MyAccount reset customer password
If a customer forgets their MyAccount password, then you can reset it for them.
Locate your customer in the CRM and go to the Contacts menu, Details tab and select Update MyAccount Password in the MyAccount dropdown list.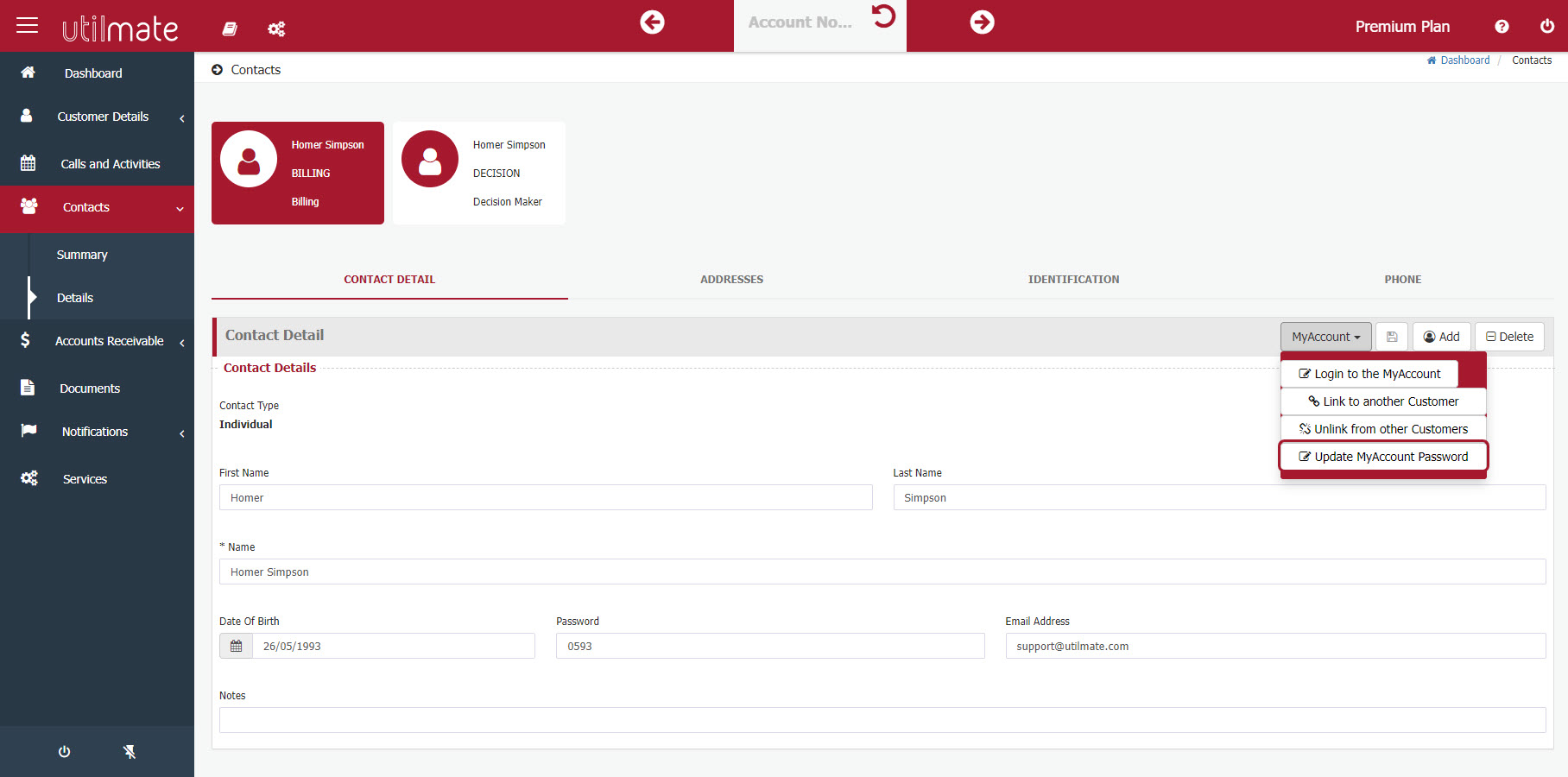 Enter the new password into the "Update MyAccount Password" wizard screen. The password must be at least 8 characters and contain one number, one lower-case letter and one upper-case letter.