Stripe direct debit
With Utilmate connected to Stripe bank debits, you can pull funds directly from your customer's bank account for recurring invoices.
To initiate a bank debit, a customer enters their bank account or credit card details during the form completion and gives you permission to debit the account.
MyAccount Stripe direct debit form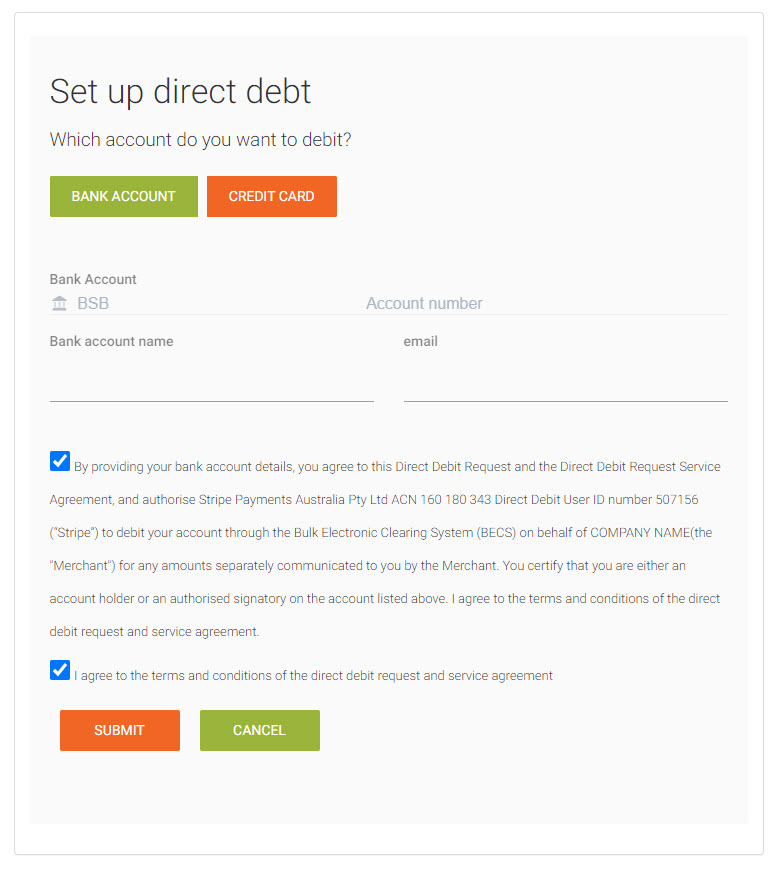 Once your customer has submitted the form, they will be sent a confirmation letter via their communication preference (email or post).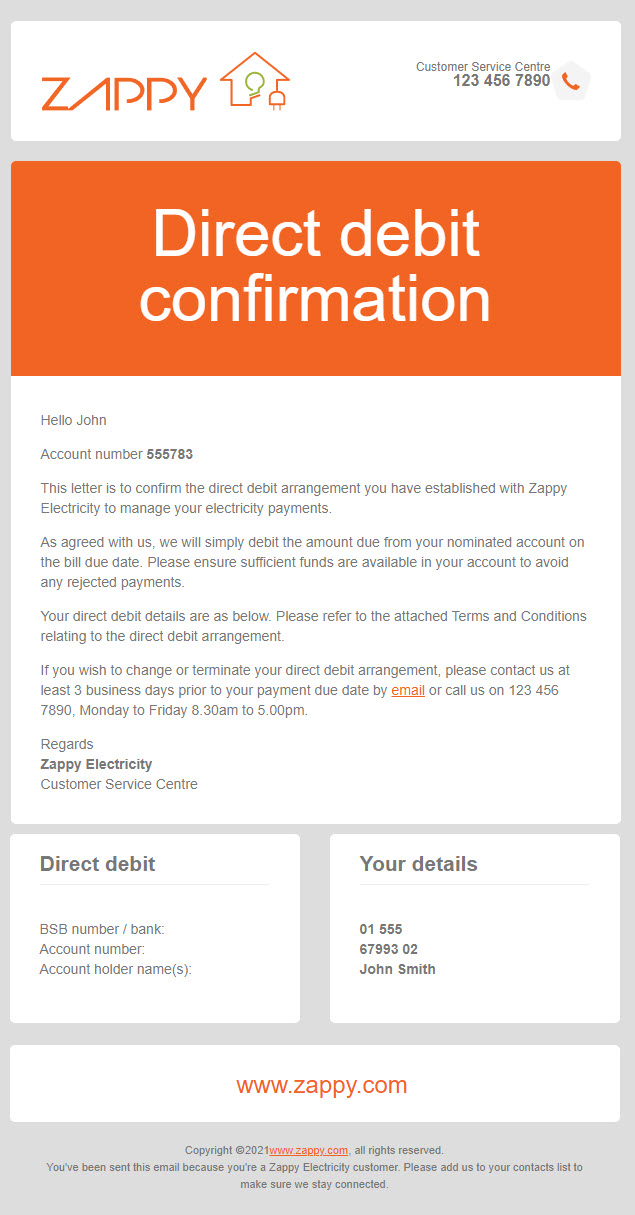 You can view and action the direct debit request in the Calls & Activities menu.
In the Customer details menu, select Finance. The Payment Method will be displayed.
Note: Bank account and credit card details are held in your Stripe account and not in Utilmate.