MyAccount user sign in
You may receive calls from your customers asking questions about what they are seeing in the MyAccount portal.
To log in to the MyAccount Portal as your customer from Utilmate CRM, locate your customer and go to the Contacts menu, Details tab and click on the MyAccount button.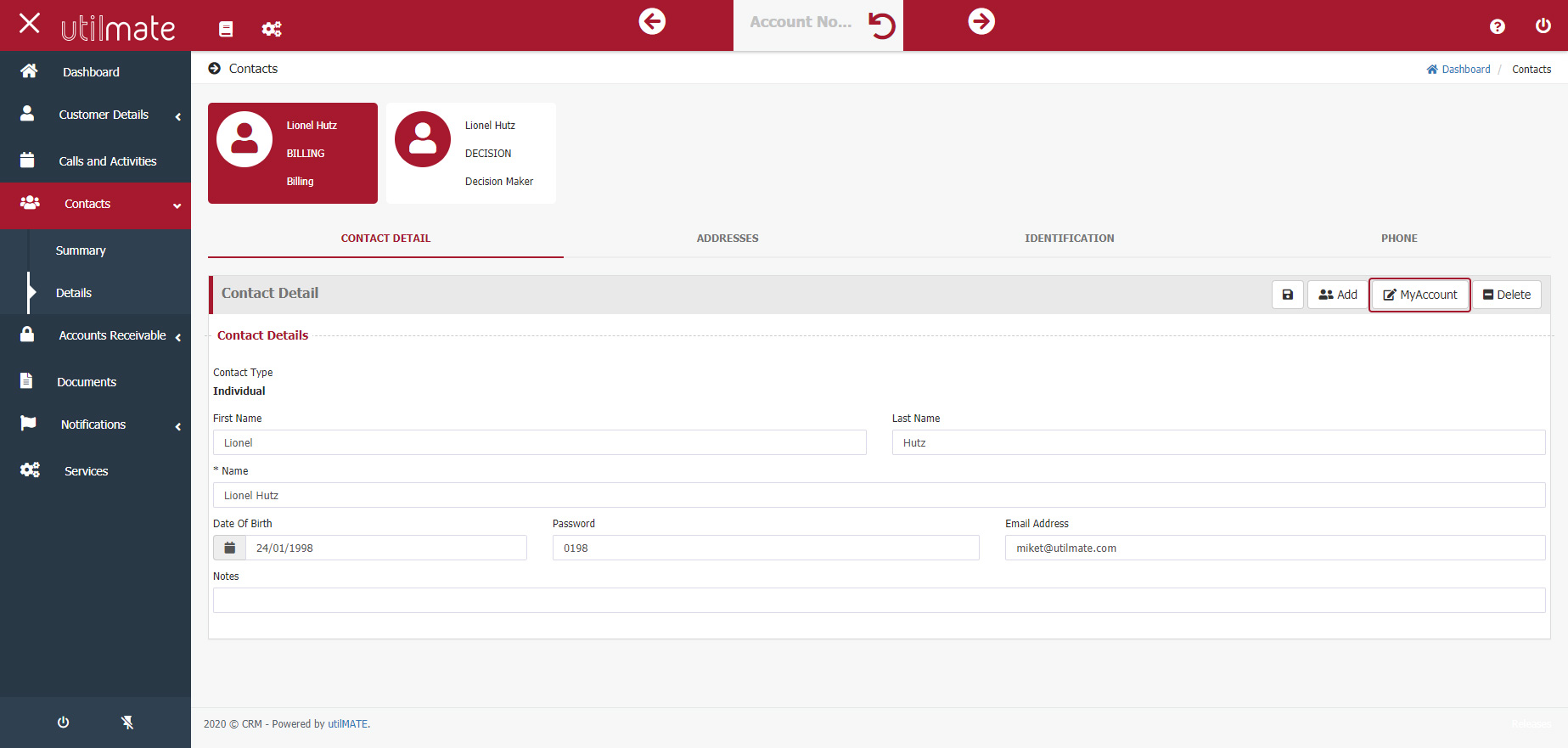 This will take you to your MyAccount Portal in a new browser window, and automatically log you in as that customer.