Letters, Emails and SMS - add attachments to emails
To add attachments to your emails, go to the Maintenance menu and select Letters, Emails and SMS.

Select the customer correspondence you want to add an attachment to and click on Attached PDF button.
Tip: To add the same attachments to multiple customers, check all the customers that require the attachments.
In the Attach PDF pop-up, locate your attachment and click on the upload button.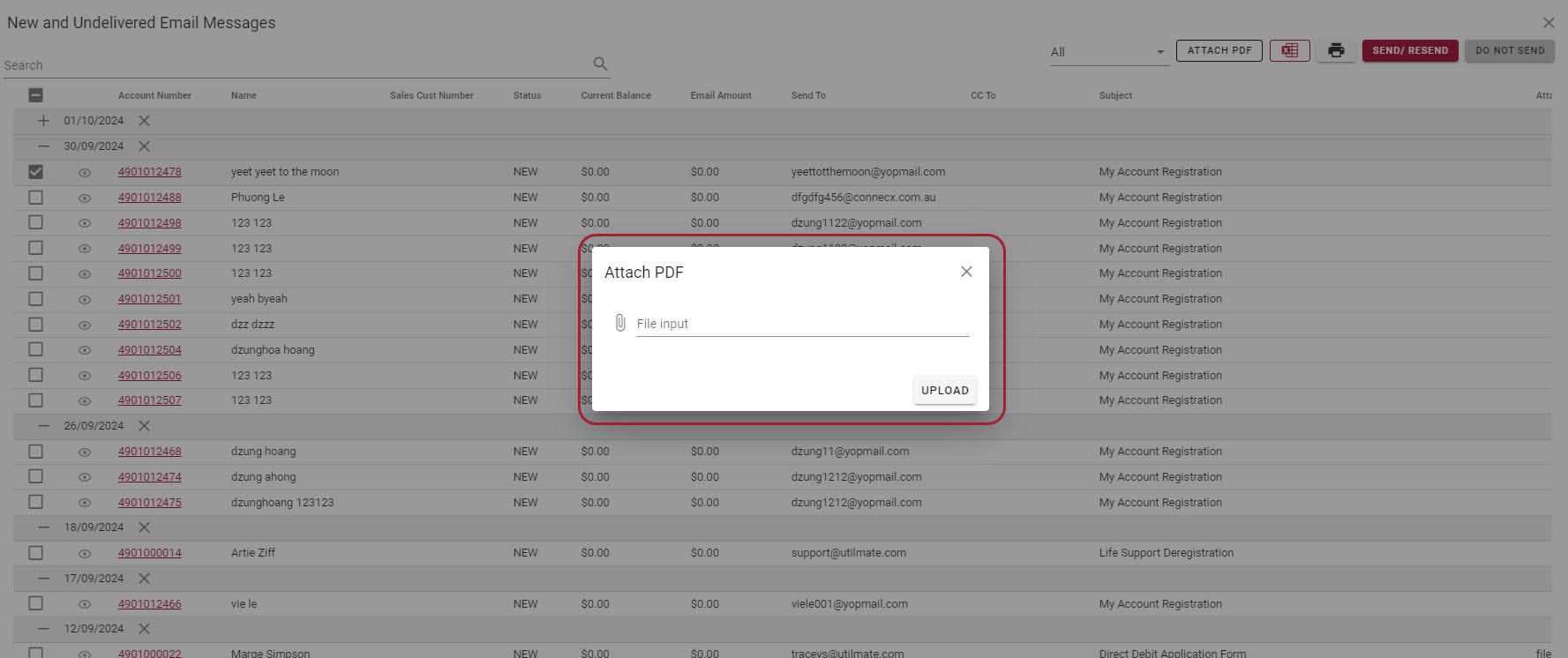 Important: You can not add attachments to printed/post correspondence.